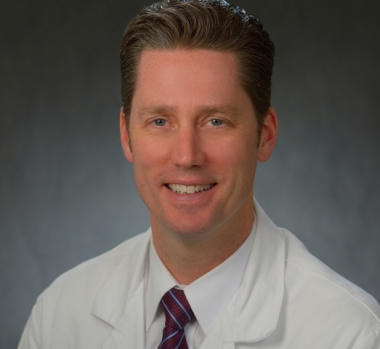 Dr. Ryan Greysen, is Section Chief of Hospital Medicine in the Division of General Internal Medicine at Penn. He received both his BA and MD with Honors from the University of Texas.  He completed residency training in Internal Medicine (Primary Care) at George Washington University, graduate study at Penn (MA), and post-doctoral training at Yale (MHS) as a Robert Wood Johnson Clinical Scholar.  From 2011-2016, he was an Assistant Professor at the University of California, San Francisco (UCSF) in the Division of Hospital Medicine. 
Dr. Greysen is passionate about excellence in teaching, mentoring, and clinical care and has experience attending on teaching services as well as direct-care surgical co-management and Acute Care for Elders (ACE) services.  His quality, safety, and research efforts focus on improving hospital and transition care for vulnerable patients, particularly older adults with multiple morbidities.
As Section Chief for Hospital Medicine at Penn, Dr. Greysen leads the development of scalable models for academic hospital medicine across all sites within Penn Medicine that engage all faculty in clinical, educational, quality, safety, and research excellence to maintain and expand Penn's reputation as one of the leading hospital medicine programs in the U.S.
Awards and Honors:
Mack Lipkin Sr. Award for Best Presentation, Society General Internal Medicine (SGIM), 2011
Junior Investigator Award, SHM, 2015
Outstanding Junior Investigator Award, American Geriatrics Society, 2016  
Outstanding Junior Investigator of the Year, SGIM, 2016